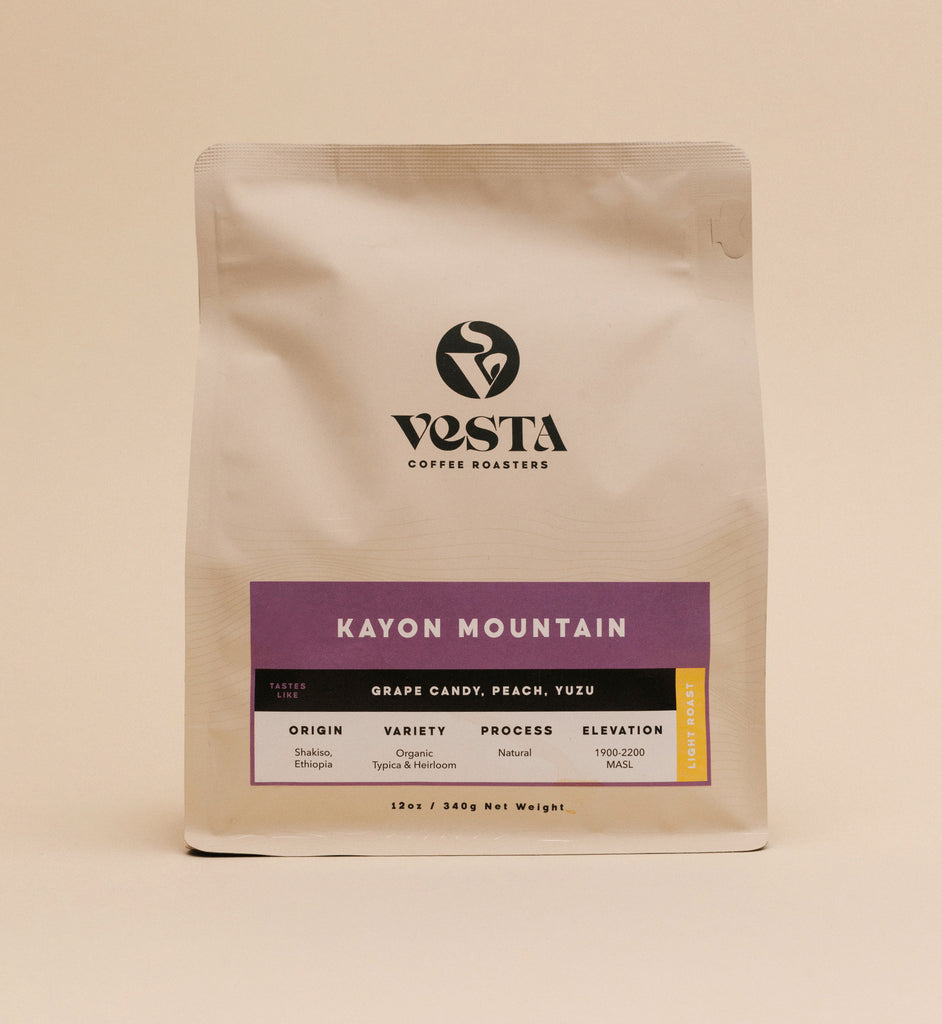 $ 18.00
Kayon Mountain - Natural Process
Tasting Notes: Grape Candy, Peach, Yuzu.
Single-Farm grown and Organic certified.  (Rare for Ethiopia).  Owned and operated by Ismel Hassen and his family, since 2012, Kayon Mountain Farm sits on over 1,200 acres. Roughly half of the farm is planted with coffee and the other half dedicated to indigenous shade trees.
---
Origin: Ethiopia
Region: Shakiso, Guji
Variety: Heirloom & Typica
Altitude: 1900-2200 masl
Processing: Natural, dried on raised beds.
12 oz / 340 gm