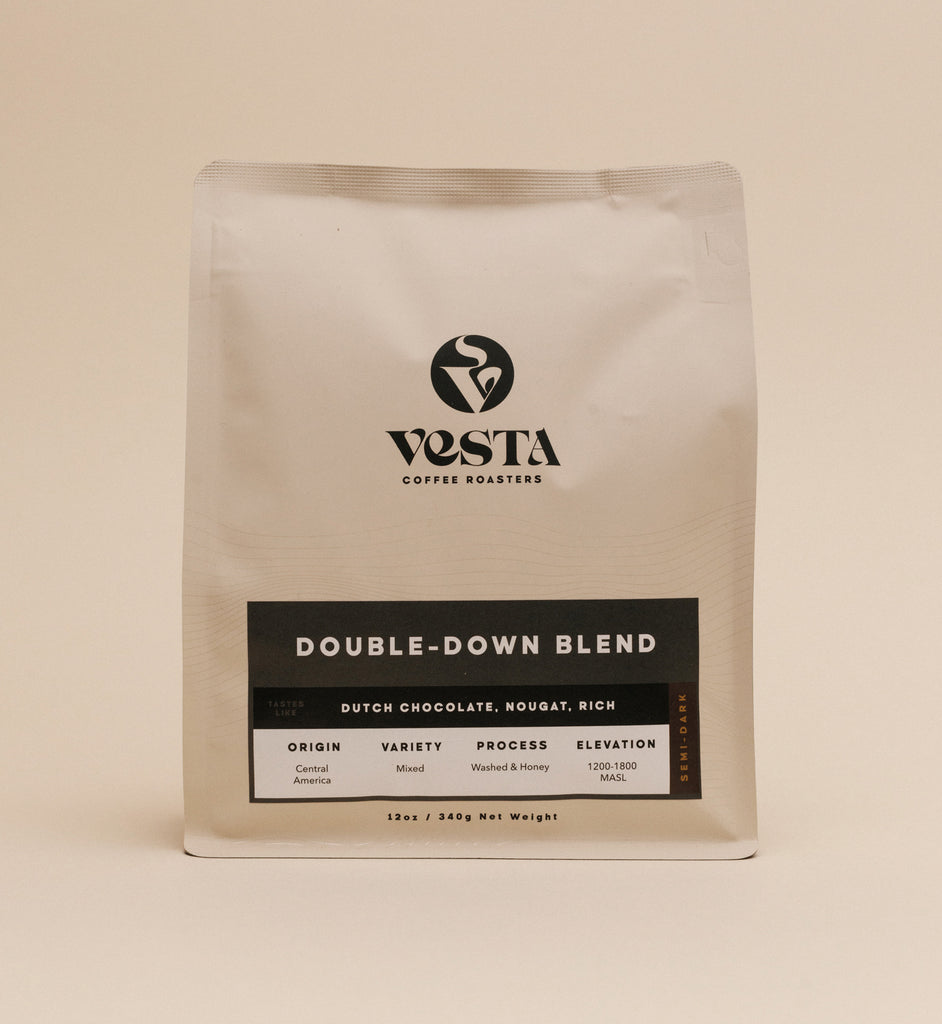 $ 18.00
Double Down Blend
Tasting Notes: Dutch Chocolate, Nougat, Rich.
Our 'Semi-Dark' super-rich sweet and chocolatey blend.  This was formulated to be the 'darkest' roast we have...  Although we would never classify it as such.  This semi-dark is actually what would be considered a medium roast.  
We put in at lot of research and development to make this a coffee for specialty drinkers as well as folks that like a moire 'classic' cup of coffee.  Currently a blend of our Monte Alban Oaxaca and Carlos Montero's Papa Honey!
---
Origin: Mexico & Costa Rica
Variety: Bourbon, Pluma, Cataui
Altitude: 1500-1650 masl
Processing: Washed & Honey Process
12 oz / 340 gm