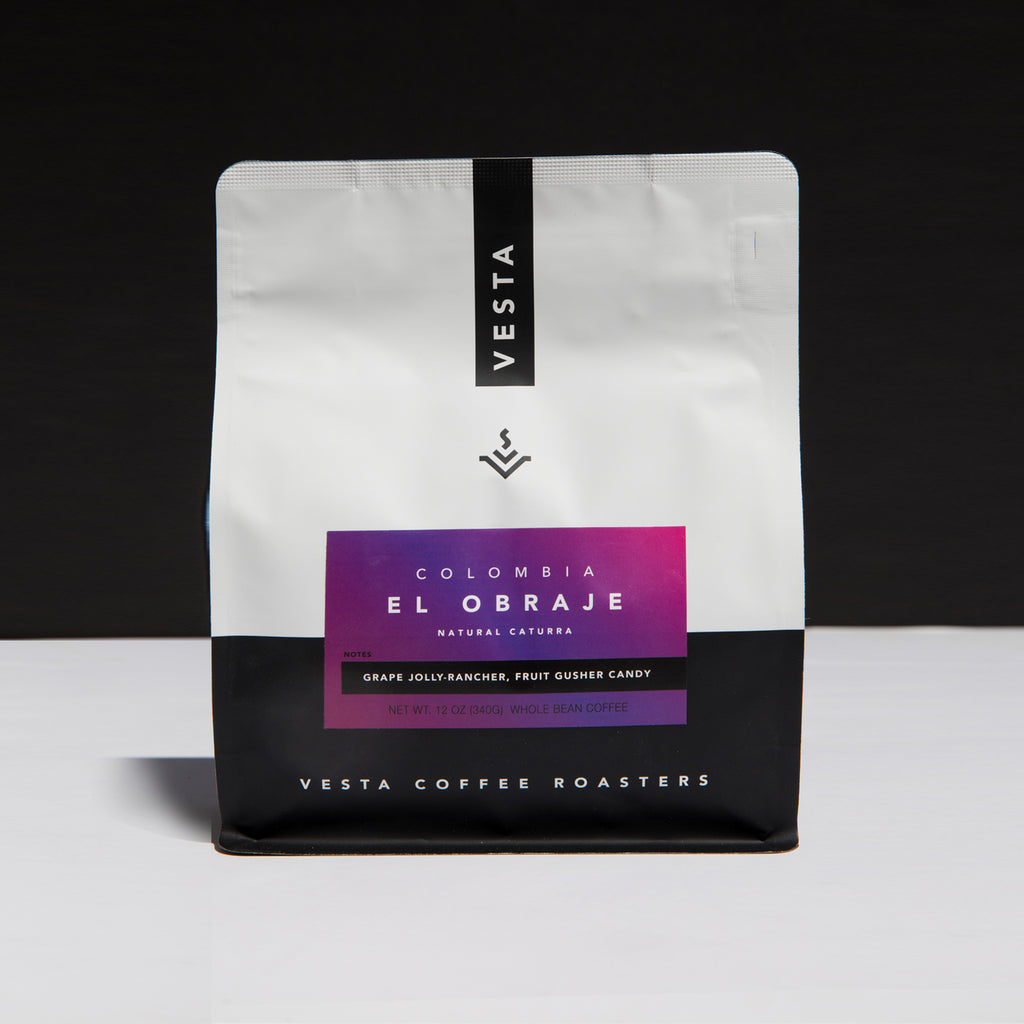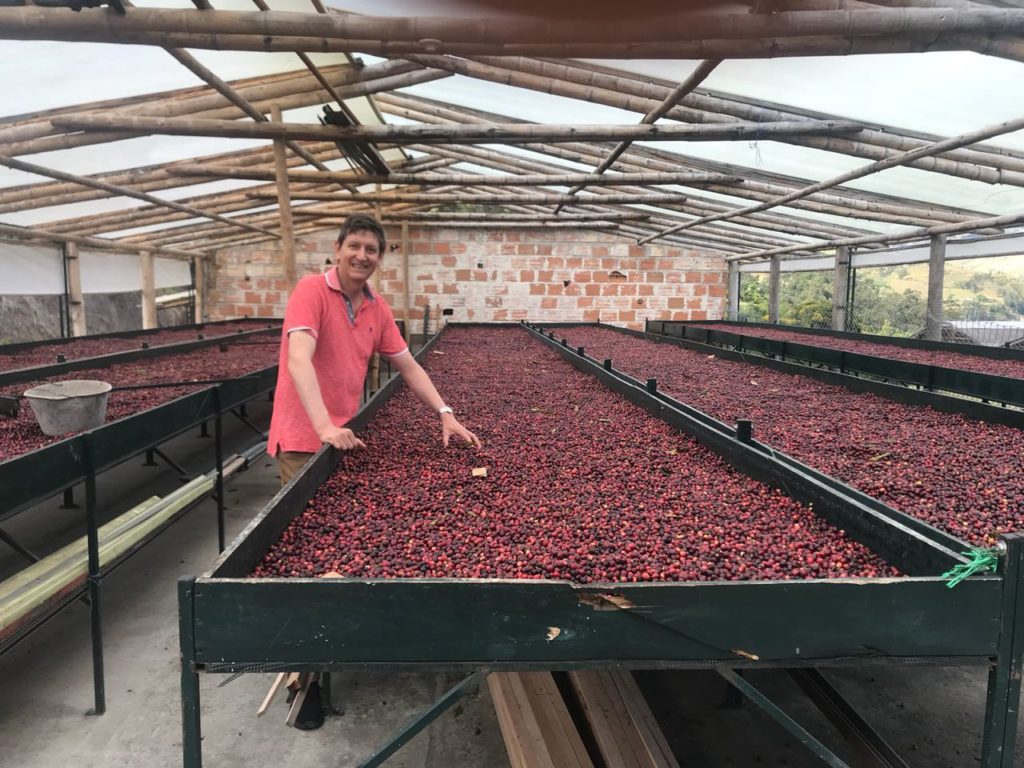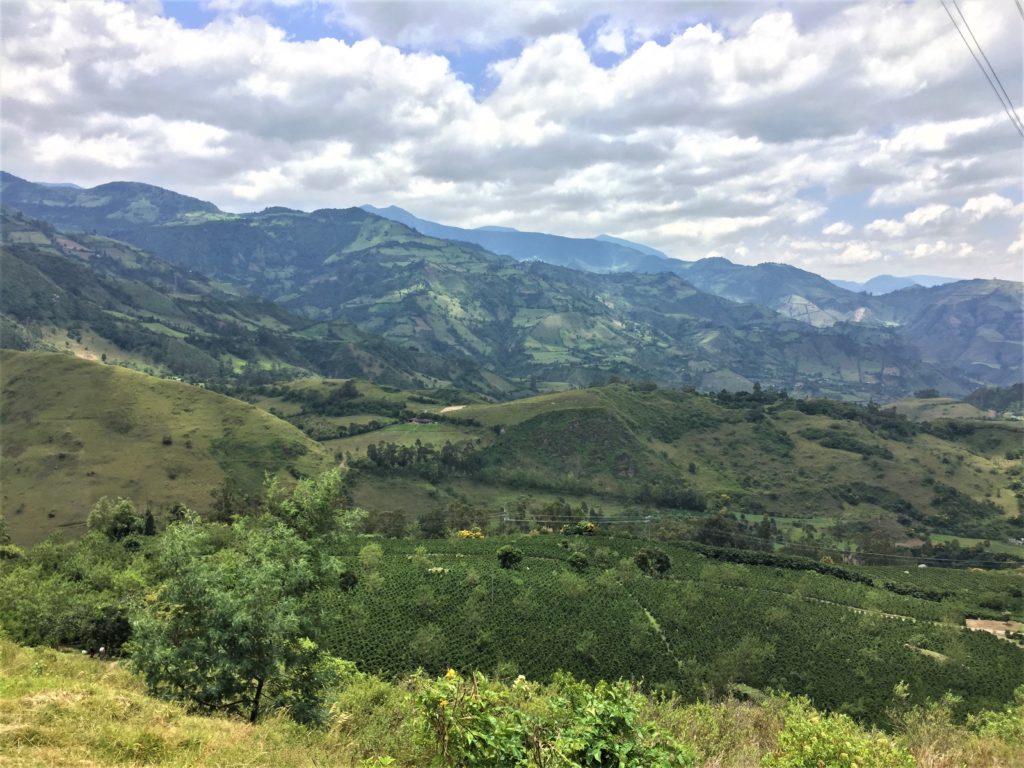 $ 22.00
El Obraje - Caturra Natural
12 oz / 340 gm
Tasting Notes: Grape Jolly-Rancher, Fruit Gusher Candy
When Pablo first began planting coffee in 2000, he grew traditional, conventional coffee and did not have a mill. By 2009, he had built a facility to process his own coffee and entered into the specialty coffee market. His experiments continued; he planted new varieties and processed Natural as well as Washed coffees. Planting coffee was initially risky because he was unsure how productive coffee would be at such a high elevation, but the coffee trees flourished and now others are following in his footsteps.
The climate and terrain of Obraje are major contributing factors to its coffee's unique cup profile. Temperatures vary greatly in a day, from 32 degrees Celsius at noon to 8 degrees or less at night. In the rainy season, the humidity is high and it is nearly impossible to dry coffee on raised beds. Initially, planting shade trees would have been disadvantageous given the humidity, as they would have trapped too much moisture and caused diseases, but the coffee has adapted to its conditions and Obraje now has low-density shade trees planted along with coffee trees. The drastic daily change in temperature impacts the density of the coffee beans and also causes trees to be smaller and more compact than trees of the same varieties in other regions of Colombia. Obraje often does not receive adequate rainfall and must irrigate select lots using water from the farm's retention pond.
Obraje is located near many volcanic mountains and the rocky soil is filled with minerals. Obraje maintains its own nursery to take care of coffee trees in their early stages. The team plants seeds directly into 2kg soil bags to let the seedlings grow before replanting them in the field. The farm applies mixed fertilizations: of 1kg-2kg of organic fertilizer and 300g of chemical fertilizer per tree.
The hundred-hectare Hacienda El Obraje is a truly stunning property in the mountains of the Nariño department, with coffee planted on the slopes descending to a river valley. The transition from apple orchard to coffee estate began as a challenge, but has proven to be a rewarding venture. Pablo's background in architecture leads him to approach coffee from both passionate and pragmatic angles, applying planting and processing strategies designed for long term farm health.
El Obraje's wet mill on the property is extremely tidy and includes tile fermentation tanks, depulping equipment, mechanical oven dryers, and raised drying beds under a solar dryer. Coffee processing begins as soon as the cherries are harvested. 
According to Pablo, "Experimenting with fermentation has been quite interesting. We have tried different times and temperatures, first with the cherries and after with the beans. I have learned many things. It's important to have always the same quantity of coffee during the fermentation process, or at least give the coffee similar conditions of space and temperature."
---
Origin: Colombia
Region: Narino
Variety: Caturra
Altitude: 2200 masl
Processing: Natural, dried on raised beds.