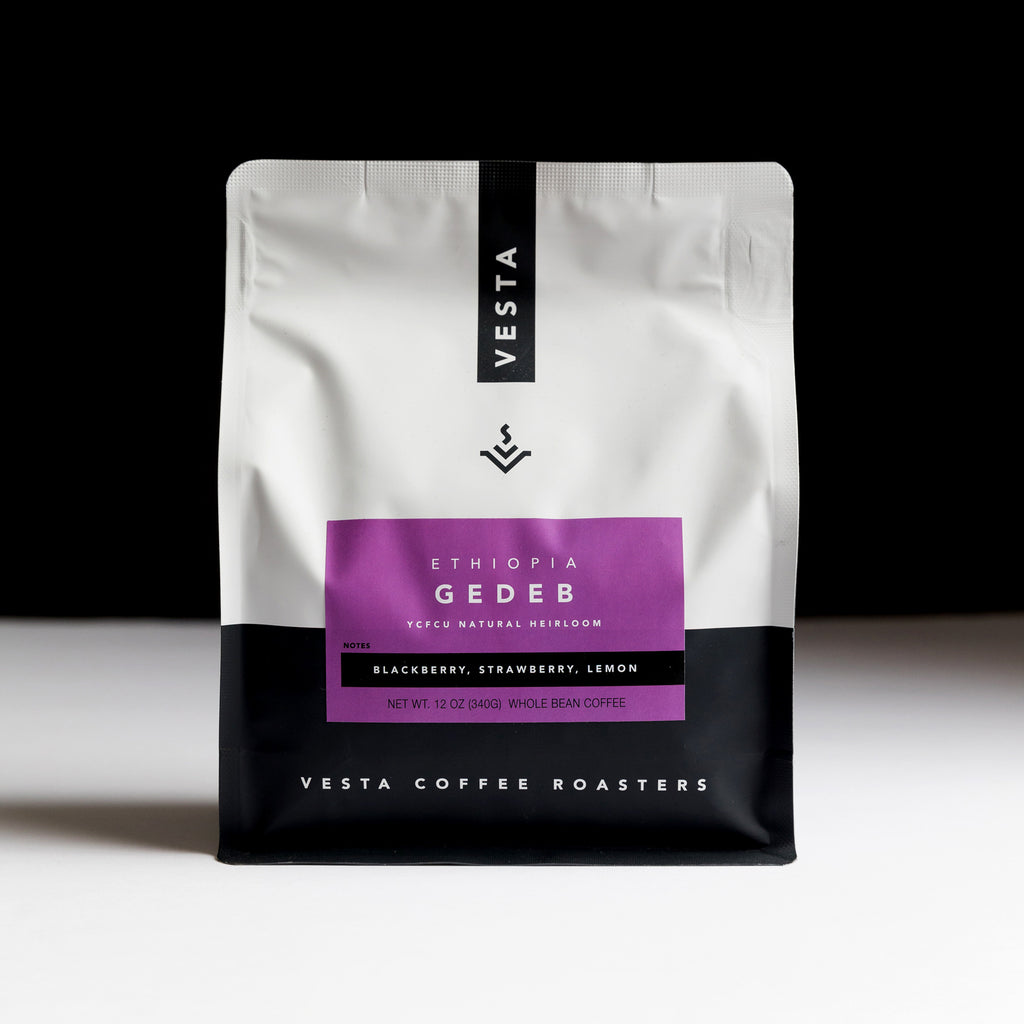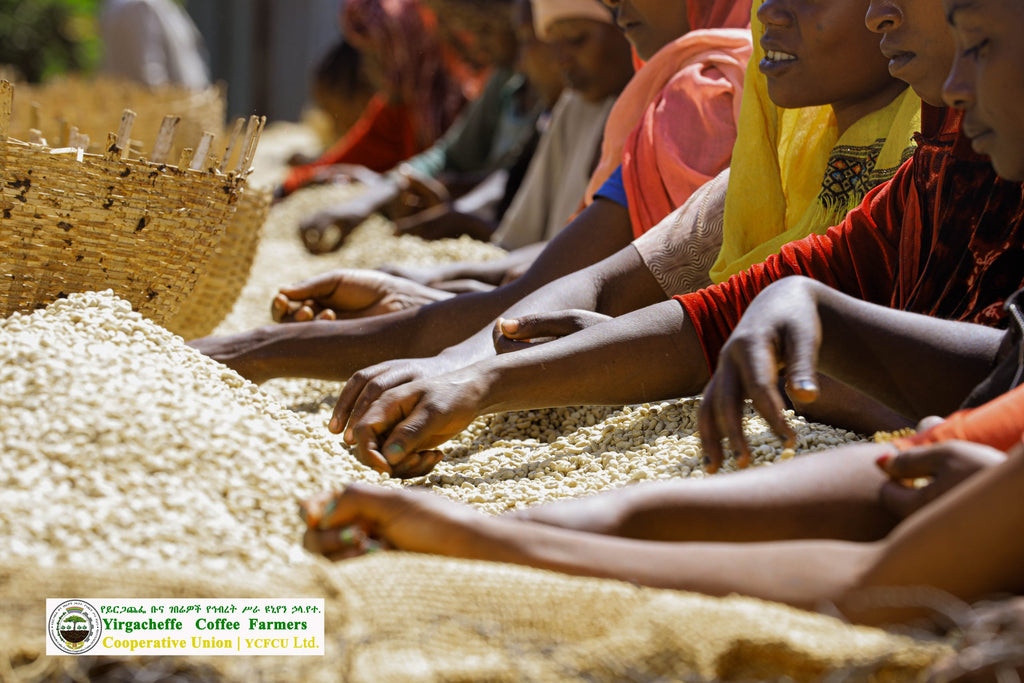 $ 17.00
Gedeb - Natural Ethiopia
12 oz / 340 gm
Tasting Notes: Ripe Blackberry, Strawberry, Brown Sugar, Lemon.
Yirgacheffe Coffee Farmers Union (YCFCU), was established in June 2002 for which shortly after, was registered as a cooperative society with its proclamation (No. 147/1998). The union started with 13 member organizations. At the moment, these primary cooperatives were established to serve as a political weapon for the Dergue Regime. These 13 Cooperatives continuously faced interference from the then government as well as other organizing agencies, in their resources and finances and were always exploited and worked under harsh conditions of corruption. After the downfall of the past regime, the primary cooperatives ceased their operations as the socialist model had worn out. They lacked ownership nor governance and in turn, it was no longer profitable to attract the farmers which led to their bankruptcy.
After the cooperative society's proclamation was enacted, coffee farmers were reluctant to embark on a new cooperative experience. Added to the coffee crisis in the 2nd half of the 1990's, the primary cooperatives were not ready to get on board until the union was established with formidable credibility. In the years that followed shortly after, the union started growing because it had proved by then that it was respectable enough to act both as a Creditor and Guarantor for the primary cooperatives. This is where the success of Yirgacheffe Coffee Farmers' Cooperatives Union was recorded.