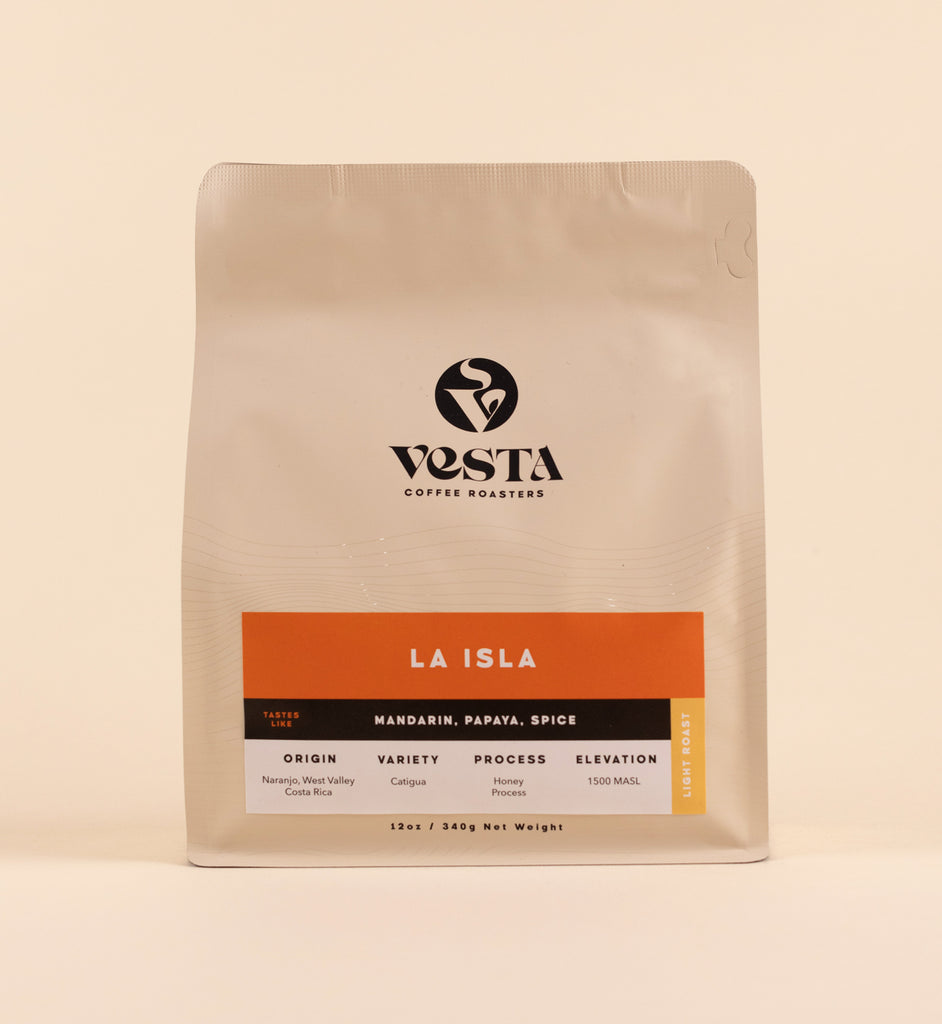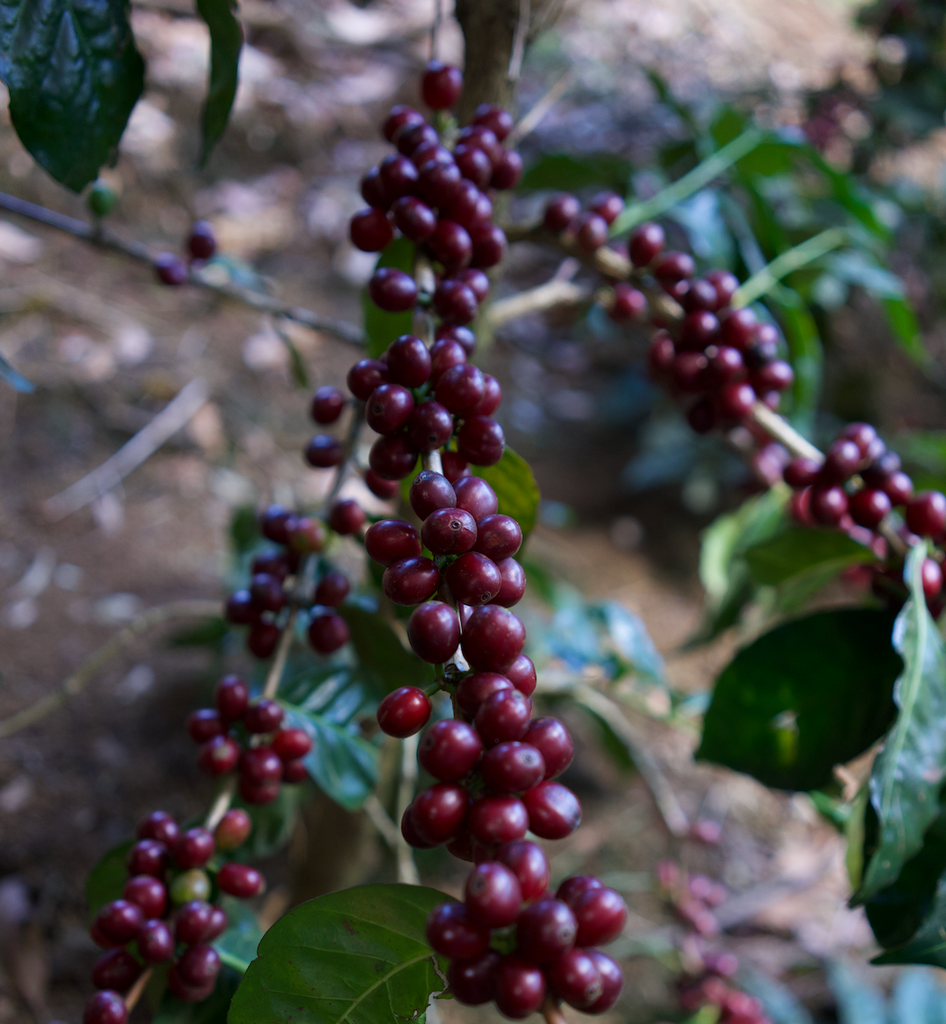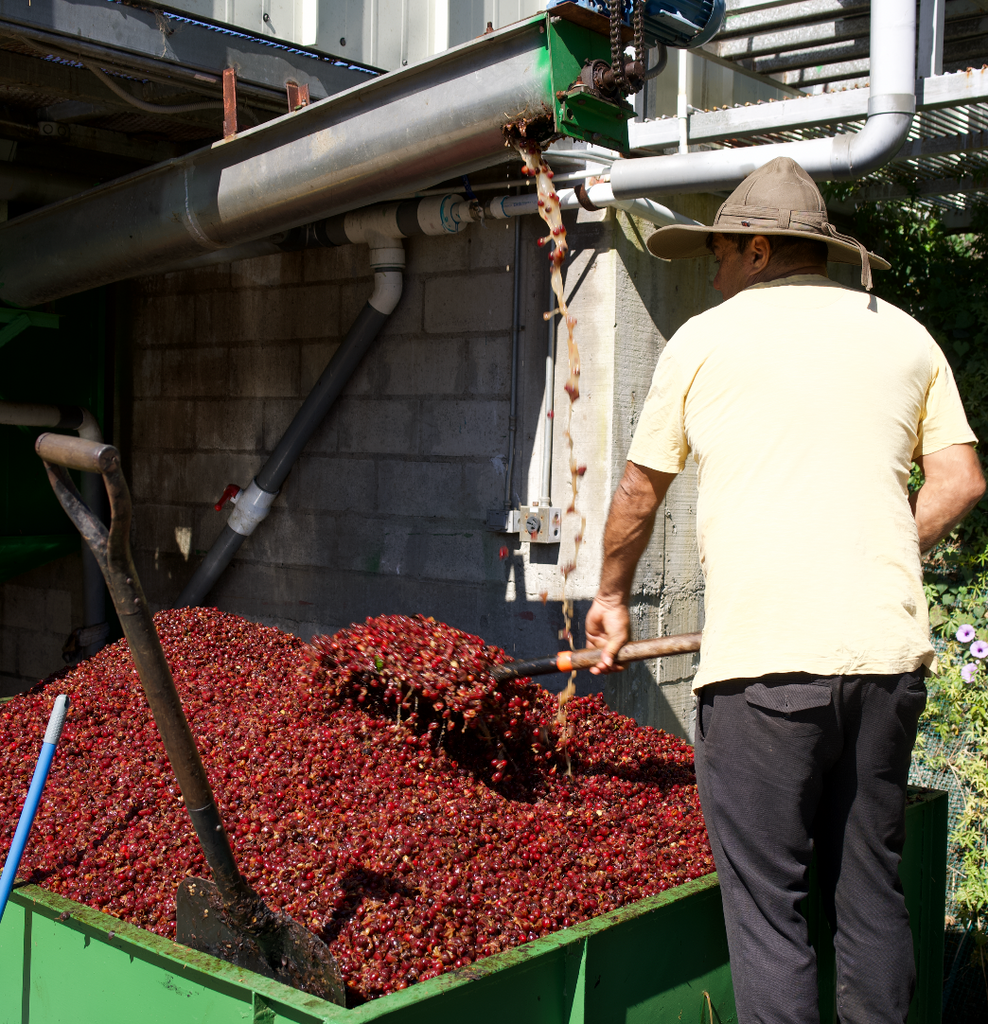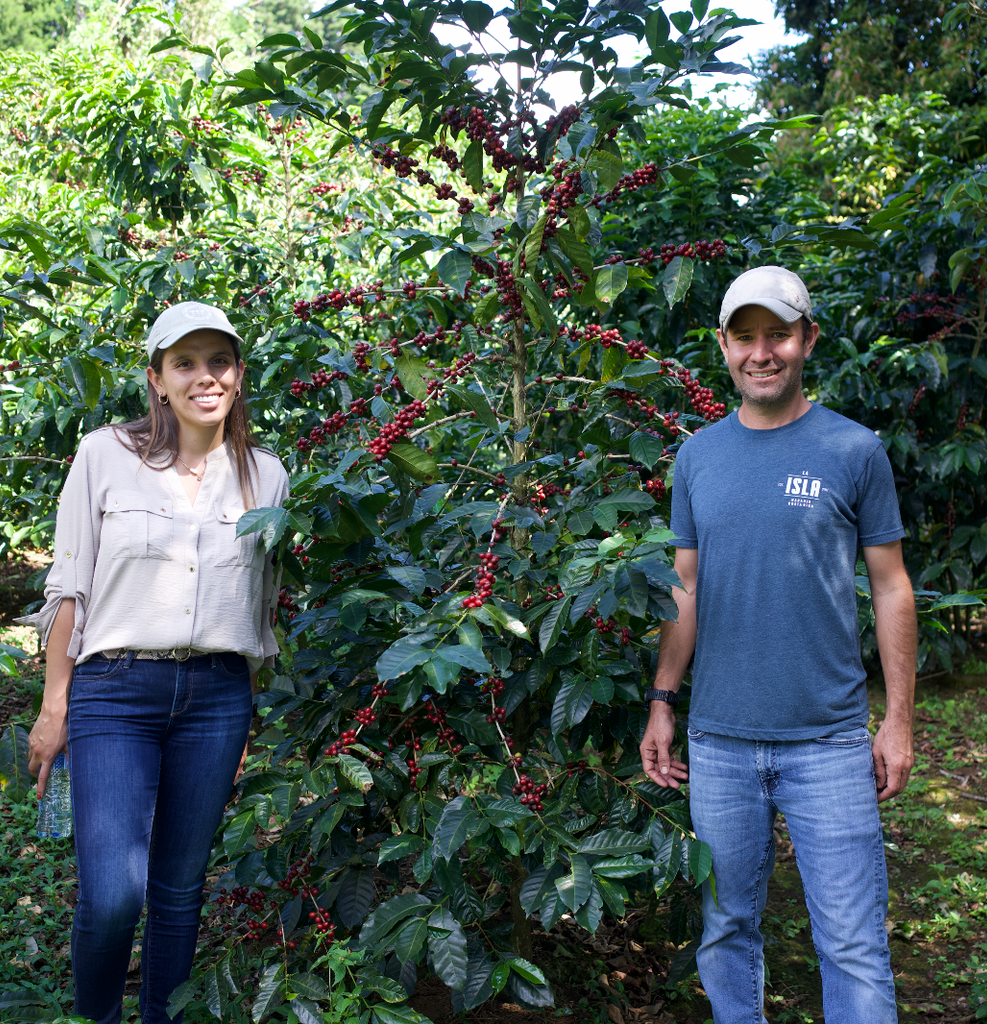 $ 22.00
La Isla - Honey Process Catigua
12 oz / 340 gm
Tasting Notes: Mandarin, Paypaya, Spice
Producer Story
Luis Padilla might just become the next big thing in Costa Rican coffee production. While he may appear like your typical fun-loving family man; Luis and his family are extremely passionate about agriculture and coffee. The coffee tradition comes from his mother's side of the family and his grandfather, Raul. was a part of the development of the Naranjo growing area as early as the 1940's. As Luis' grandfather grew old he began to distribute his land to his 13 children and Luis' mother received the farm that she was born and raised in. Luis also has very fond memories of growing up on that same farm with his parents and grandparents and recalls all the duties that the family had to fulfill in order to take care of the plantation. With time, the grandparents passed on, the parents began to focus on other work, and Luis went off to university to study agronomy. One of Luis' uncles really wanted to buy the farm from his sister at that time and so they sold it to him, but it was kept in the family until today.
Luis and his immediate family continued to be passionate about farming projects as he was studying agronomy. In fact, they came across a great opportunity to buy some land in San Pablo de Leon Cortez, Tarrazu and decided to put Luis' learning of agronomy to good use and  plant an avocado farm there. Eventually, they found it advantageous to sell the property and their development of it into a producing avocado farm. So, once again the family was out of the agricultural business and Luis was ready to do something on his own as he was graduating from his studies. He started a business offering micro loans to rural farmers who typically have a difficult time getting finance in efforts to help develop and sustain agricultural projects in the region. Luis is very proud of the work he has been able to accomplish with this venture and the assistance it gives to many farmers. Yet, in helping others to realize their dreams; Luis also began to feel the yearning of having a coffee farm of his own once again.
Luis teamed back up with his mother and father and began looking for opportunities to purchase a farm around the area of Naranjo, where it all started and the entire family still lives today. They came upon a Hungarian expat named Lazlo who was selling a coffee farm in Lourdes de Cirri, Naranjo. Lazlo had already begun renovating the farm and planting some nice varieties like Villa Sarchi, SL-28, and Geisha; but had abandoned the plantation numerous months before Luis bought it. Although it was a bit bigger than what the family was looking for initially, they chose to take on the project and established La Isla in 2017. They started by firstly constructing a super-solid wet mill at the top of the farm and have been slowly re-planting the farm with improved and younger trees every year since. While this project may appear brand new on paper it carries a rich tradition, strong passion, and tried experience. Don't be surprised when La Isla quickly becomes one of the paramount producers Costa Rica has to offer!
Lot Description
Named after the mountain it's located on, 'La Isla' (The Island), is a fertile haven producing rich and beautiful red coffee fruits. Luis makes sure that the practices in the farms are as sustainable with the environment as possible. They fertilize three times a year and apply products to prevent diseases like leaf rust and other fungus. They are growing different varieties like: Villa Sarchi, Geisha and SL-28. This harvest their main production was this Villa Sarchi lot, they harvested and processed around 100 bags of green coffee as a Yellow Honey.
Luis is fascinated with the world of different varieties that he can utilize to plant in his farms. He is in a time of regeneration of the farm and that also means planting new, young plants - hopefully of a genetic foundation that promotes quality and healthy growth. One of the cultivars that he chose to experiment with is the new Catigua; which is being promoted by iCafe and many other producers. The Catigua variety was bred through a manual cross of Yellow Catuai IAC 86 and Timor Hybrid by Minas Gerais researchers in 1980. Only in recent years has it been making its way into Costa Rican coffee culture. This is one of the first lots that we get to prove Catigua's place in specialty.
Processing and Drying
Our wet mill was built on the years 2017-2018, after researching, visiting and knowing the best practices of the nearby mills. Our goal was to develop an efficient process that used resources in the best way. We are proud to say that our wet mill is one of the most efficient in the area. 
La Isla uses a Penagos DCV-4000 pulper which is one of the most efficient capacity / power relation of the market. This pulper separates and works only with ripe beans without pulping neither green nor dry ones. They also use a Delva vertical ascending demucilager machine to wash the coffees, and do the different honey process (Yellow, Red or Black). One of the main advantages of using the Delva is the low consumption of water, and its high processing capacity with minor power consumption. This specific Villa Sarchi lot is a Yellow Honey process with less than 25% of mucilage left in the parchment. They dry the coffee in patios for approximately 10 days, the amount of the drying time depends on the weather.
 
---
Origin: Costa Rica
Region: Lourdes de Cirri, Naranjo
Variety: Catigua
Altitude: 1500 masl
Processing: Honey Process