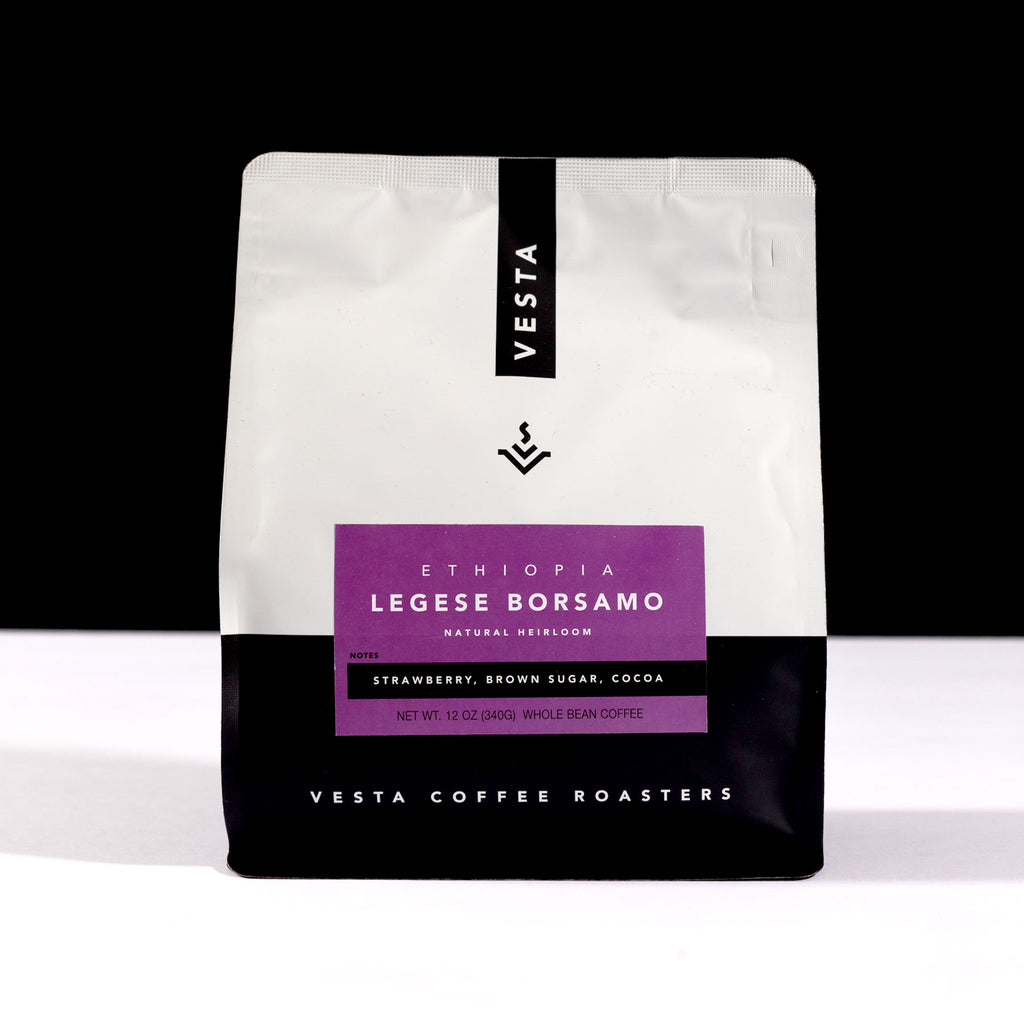 $ 16.00
Legese Borsamo - Natural Ethiopia
Tasting Notes: Strawberry, Brown Sugar, Cocoa, Floral.
Single-Farm grown!  (Rare for Ethiopia).  Mr. Borsamo, a father, husband, and pastor at his local church, first acquired this farm in 2005. It is a 3.14-hectare coffee farm planted with local varieties. Before the last harvest, Mr. Borsamo had been delivering and selling his cherries to the local mill. This year, in working more directly with our export partners, Mr. Borsamo processed his own coffees at his farm and we paid a premium for this traceable, farmer-specific lot from Mr. Borsamo's farm in West Arsi.
---
Origin: Ethiopia
Region: Arsi
Variety: Heirloom 
Altitude: 2400 MASL
Processing: Natural, dried on raised beds.
12 oz / 340 gm