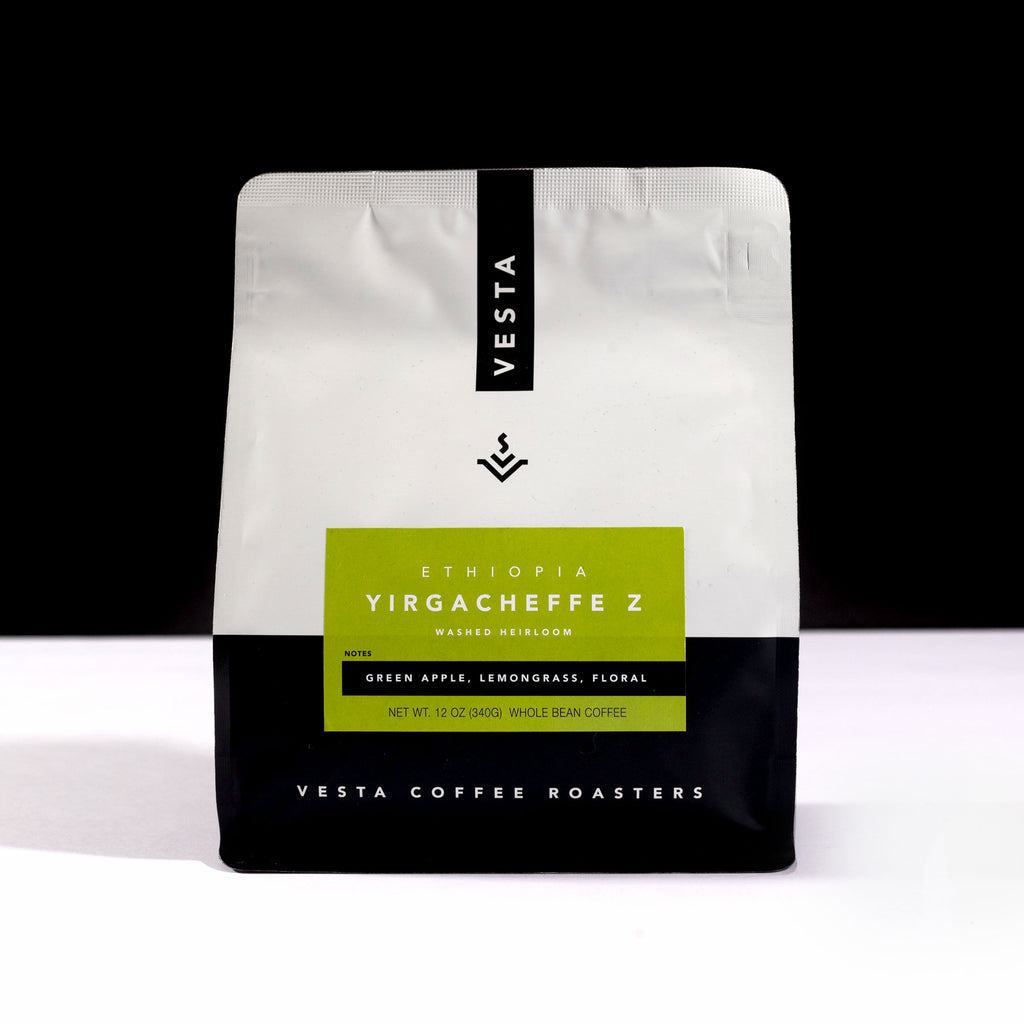 $ 17.00
YirgZ - Washed Yirgacheffe
Tasting Notes: Green Apple, Lemongrass, Honey, Floral
It is called "Yirg Z" because it comes from the Yirgacheffe region of Ethiopia and is "zero defect", meaning that the dry mill sorts this coffee extra carefully to increase the quality. This enables coffee workers in the area to get paid three times the average. This fully washed coffee was grown at an altitude of 2,150 meters and consisted of Ethiopian heirloom. This cup is fantastically bright, with notes of green apple, lemongrass, honey., and honeysuckle.  
---
Origin: Ethiopia
Region: Yirgacheffe
Variety: Heirloom 
Altitude: 1900-2100 MASL
Processing: Washed, dried then mechanically and manually sorted.
12 oz / 340 gm